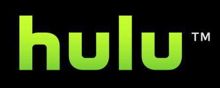 The season debuts of NBC's "Knight Rider," "Lipstick Jungle," "Chuck," "Life" and "30 Rock" all are set to roll out on Hulu a week before their network TV broadcasts.
"Knight Rider" should draw the most attention, as it's a true series premiere. Expectations for the updated tribute to man-car love are kind of low coming off the poorly received "Knight Rider" TV movie a while back.
Is the network just tossing the show to the Hulu fan-boy population? "Give us a chance! We haven't even aired!" producer Gary Scott Thompson bellows. Hey, maybe the show's so hot that they're confidently going for hitmaking word of mouth … maybe. The "Knight Rider" premiere should hit Hulu about Sept. 17.
The other shows are middle-of the-pack fare, relatively low-rated: "Chuck" finished 63rd for the 2007-08 TV season, followed by "Life" (74th), "Lipstick Jungle" (99th) and "30 Rock" (111th, lagging "Cavemen").
The shows also will be available early on NBC.com. Networks have used sneaks for season premieres before, but this is a first for Hulu, which officially launched just as the '07-08 season was ending.
Meanwhile, the scofflaw journal Torrent Freak reported Tuesday that the return of Fox's "Prison Break" inspired more than a million video downloads. NBC double-pumped the show Monday night (two episodes). The big number comes from a "representative sample of BitTorrent sites," the Freak says.
The "Prison Break" episodes have been up on Hulu since shortly after the broadcast, but viewers can't save them or shift them over to iPhones, of course. International downloads always play an important part in these guesstimates of illegal downloads.