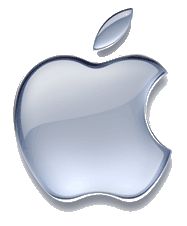 NBC shows are back on the iTunes store, ending a drawn-out and unusually messy dispute between NBC Universal and Apple.
The deal was announced at Tuesday's unveiling of the new line of iPods. The iTunes 8 upgrade includes TV programs in high definition.
Here's the Apple site's plug for the HD TV shows, in a bit of a mash:
"Purchase select episodes of your favorite TV shows in high definition for just $2.99. Or get the whole season in HD with a Season Pass. And when you buy HD, iTunes doubles your viewing pleasure: You also get an iPod-ready version with a file size and resolution that's ideal for smaller screens."
The Apple-NBC dispute dates back to last September, when Jobs and NBC Universal's Jeff Zucker duked it out over pricing flexibility. Jobs wanted to keep all TV shows at a neat and clean $1.99, while Zucker reportedly wanted to charge as much as $4.99 a show (NBCU denies this).
The new deal has regular shows at $1.99, HD at $2.99 and some catalog stuff for a buck. Apple is showing some flex with adoption of a "season pass" that allows viewers to save money on a bulk buy. The ability to bundle programs was one of NBC's beefs with Apple.
"Basically we were able to achieve our goal that not all contents should be of the same value," Zucker told CNBC. "When we achieved that, we were happy to be on iTunes." Translation: iTunes Store users lost NBCU content for a year so Zucker could make fiscally meaningless adjustments in price.
NBC Universal is offering iTunes Store customers one free episode from each of their top series, in either SD or HD, for the next two weeks. The HD sounds great, but of course the shows are available for streaming over at Hulu for no cost.
The pre-broadcast previews of NBC shows "Knight Rider," "My Own Worst Enemy," "Life," "Lipstick Jungle" and "Kath & Kim" will be available on iTunes as well as on Hulu and nbc.com
The deal includes content from USA Network, SCI FI Channel and Bravo. Programming from Oxygen, Telemundo and Mun2 is coming soon, the companies said.