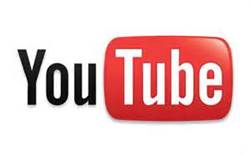 YouTube and CBS have teamed up to stream full-length versions of off-the-air shows such as "Star Trek" and the original "Beverly Hills 90210."
The CBS online video player seems similar to, you guessed it, Hulu's widely admired player. In "Theater" mode, the player streams full-screen (TV ratio) images at about 490 pixels wide. There appears to be space for widescreen presentations.
To identify the complete shows, the episode promo modules have a small badge with an image of a film strip. (For those challenged by the numeric difference between 57 minutes and 2 minutes, perhaps?)
YouTube and CBS told Reuters they would sell ads around the shows, in a revenue-sharing arrangement. A couple of the episodes are opening with the widely disliked preroll ads that march before the start of the content. There also are multipe in-stream ads, some simply repeated.
YouTube's decision to open the door to prerolls hasn't sat well with its audience, which is used to user-initiated spots, if any.
Also running on YouTube are complete episodes of "MacGyver" and "The Young and the Restless." The primetime shows have five available episodes at this point, the soap has 14.