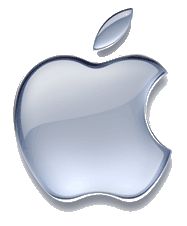 The iTunes store has added Fox network programming to its high-definition fare, meaning Apple's online video service now stocks HD primetime shows from all big four networks.
The new Fox shows include "Bones," "House," "Prison Break" and "Sons of Anarchy" (from FX).
Apple said more than 1 million HD episodes have been purchased since the launch of HD programming on iTunes last month. A total of 2 million were viewed, including the package of freebies from NBC Universal.
Unimpressed, TV by the Numbers crunched some of the numbers and found that with iTunes' catalog of 30,000 TV episodes, the total figure translates into an average of 6,666 downloads per episode sold. We're a bit more generous, subscribing to the long-tail theory.
Here are some numbers from the TAMi measuring service: The new "Knight Rider" (given away free on iTunes) ranked as the biggest NBC show, with more than 97,000 downloads (includes minimal Amazon figures). Mega-hit "Heroes" was close behind with 94,000 for the same number of episodes (three). Props to NBC for releasing the data.
Of course, most of these shows can be found elsewhere on the Web for free, even in HD. Ads can and will dilute the viewing experience.
iTunes episodes go for $2.99 an episode ($1.99 in standard definition). "Season passes"on selected shows offer volume discounts.
Here comes that canned Apple quote, right about here:
"We've got an incredible Fall 2008 TV lineup with over 70 primetime comedies and dramas, including many of the most popular shows on TV in stunning HD," said Eddy Cue, Apple's vice president of Internet Services. "With over 200 million episodes sold, iTunes customers have proven they love watching television on their computer, iPod, iPhone and TV with Apple TV."
The list of HD programs now available on the iTunes Store includes ABC's "Brothers & Sisters," "Desperate Housewives," "Dirty Sexy Money," "Eli Stone," "Grey's Anatomy," "Life on Mars," "Lost," "Private Practice," "Samantha Who?" and "Ugly Betty." CBS programming includes "CSI," "CSI: Miami," "CSI: New York," "NCIS" and "Numb3rs." FOX shows include "Bones," "House," "Prison Break" and "Sons of Anarchy," which airs on FX. NBC shows include "30 Rock," "Heroes," "Kath & Kim," "Knight Rider," "Law & Order: SVU," "Life," "Lipstick Jungle," "My Own Worst Enemy" and "The Office," and SCI FI Channel's "Battlestar Galactica" and "Eureka," and USA Network's "In Plain Sight," "Monk," "Psych" and "The Starter Wife."