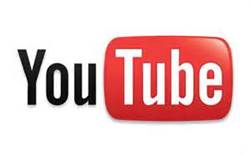 Now showing: Director Wayne Wang's new movie, "The Princess of Nebraska." The opening weekend screenings are exclusively on YouTube, where the youth drama is streaming for free and at full length in the new Screening Room.
Wang's decision to put his indie art film up for online viewing is more or less unprecedented for a major director. (Michael Moore did let fans view his latest docu "Slacker Uprising" for free for a couple of weeks.)
Yes, there's a catch. Part of the strategy is to drum up publicity for Wang's "A Thousand Years of Good Prayers," now trying to find an audience in traditional cinemas. They are companion films, based on stories by Northern California author Yiyun Li.
"In France they actually were shown side by side," Wang told the San Francisco Chronicle. "We were trying to figure out how to show them together (in the U.S.), and (distributor) Magnolia said, 'Why don't we show it on the Internet?'
There are, of course, many feature films on YouTube — some authorized, some not — but this looks like a major coup for the online video sharing service. As of Sunday morning, almost 130,000 people had watched some of the film, not bad numbers considering.
On YouTube, the film looks good at its original size (about 480 pixels, widescreen, on my monitor). Blown up to full screen, image quality becomes an issue. Audio is just OK. YouTube uses a better quality player for its Screening Room, billed as "a platform for top films from around the world to find the audiences they deserve."
"Princess Nebraska" tells of a hip young Chinese woman who finds herself in San Francisco, pregnant and wobbly under the weight of the decisions ahead of her. It's shot with tight frames, using various hand-held digital devices. The New York Times called it "beautifully shot and awkwardly acted." I thought it was well worth movie lovers' time.
Like Wang's breakthrough indie film, "Chan Is Missing," the action is mostly down at street level. "A Thousand Years," meanwhile, has the look of a studio film.
"The Internet's ability to provide free streaming video is going to radically redefine independent film's access and availability to its audience," said Magnolia's Ray Price. "It provides a new platform, which can free us from the 'Top Ten' mentality in the same way that FM radio did for the music business."
Wang pointed to Radiohead's free online album, which has since gone on to success via traditional distribution.