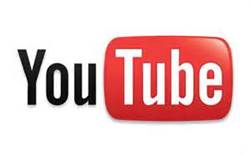 YouTube's slow dance with high-definition content has picked up a bit of speed with the introduction of an "HD"-only section and another wider video screen that looks quite good.
YouTube, you probably recall, played around with low-grade high-definition video before surprising users last month with a widescreen player used for all videos. That 16×9 screen measures about 640 pixels wide. Now, a wider version of the HD player automatically appears when selecting HD video, rolling out at 850 pixels wide over the 965 page.
Videos that appear to have HD-quality images tend to stutter a bit, even for those with decent bandwidth.
Here's the latest super-popular "Where the Hell Is Matt" video that YouTube has been pushing as a demo for the new HD player. You'll start out in standard, before clicking on "Watch in HD" at bottom right of the screen. Pretty impressive, especially if you've never caught Matt's act.