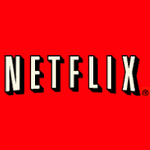 No black box required:
LG continues to cut innovative deals with movie and TV content distributors, this time routing Netflix's streaming video service through new LCD and plasma HDTV models to be introduced at this week's Consumer Electronics Show in Vegas.
The "Broadband HDTVs" are expected in market this spring. Streaming video will come straight into the HDTVs. Local broadband issues would be expected to affect quality as with any outboard Internet video device.
Netflix and LG already have partnered on a set-top box and the network BD300 Blu-ray player. LG said five of its upcoming Blu-ray players and home theater set-ups would include Netflix's streaming service, called Watch Instantly.
"LG Electronics was first to embrace Netflix as a streaming partner a year ago, and was first in 2008 to introduce a Blu-ray disc player that streams movies from Netflix," said the mail-rental giant's chieftain Reed Hastings. "So it's fitting that LG is the first to introduce Netflix instant streaming directly to the TV with these next-generation HDTVs."
For Netflix, the move continues its evolution away from the famous red mailer envelopes containing rental DVD discs. Hastings, credited as an early visionary of e-commerce, has long said broadband delivery would be the future for his company. (For this reason, I remain a cautiously optimistic shareholder in Netflix.)
LG has been aggressively trying to set its consumer electronics products apart from the big-box crowd with content-driven deals. A week ago, the Korean manufacturer announced online video deals for its Blu-ray players with online PPV provider CinemaNow and user-generated video homebase YouTube.