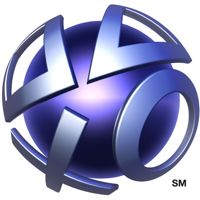 This week's home video releases of "Milk" and "Role Models" flowed day-and-date to PlayStation 3 and PSP systems, under an online movie and TV deal between Sony America and NBC Universal.
Sony, working hard to keep No. 3 console PS3 relevant, is making Universal films available in standard and high definition. Downloads to own come only in SD, while rentals are available in high definition and SD. Pricing varies with content type and definition.
PS3 fan boys are likely to welcome NBC Universal TV series such as "The Office," "Heroes" and "Battlestar Galactica." Episodes will be available to PS3 nation the day after they air on the NBC networks.
Films cited in the corporate fluffery were "Role Models," "Hellboy II," "Death Race" and some stray classics such as "The Big Lebowski."
Sony Computer Entertainment America said the addition of NBC Uni fare gives PS3 users the biggest selection of movies on any of the gaming platforms. The PlayStation Network now has about 1,300 films and 4,500 TV episodes. Xbox Live's web site shows 1,150 movie releases and 610 TV episodes, with the edge in show quality clearly going to PSNet with the addition of NBC.
The Xbox Live Marketplace has long been considered the leader in console video, swamping the PS3 in revenues.
"In just over seven months our video delivery service has grown by leaps and bounds," flacked Peter Dille, a senior vp in marketing at SCEA.
The portable gaming video crown is not in dispute, with PS3 owners able to transfer content to the PSP units.
Team PS3 could use some good news, with the platform consistently running third in game console sales behind Nintendo's Wii and Microsoft's Xbox 360.
Video traffic control: NBC Universal, meanwhile, has gone with the Conviva platform for coordinating and controlling its online video flows.
NBC Uni's chief tech officer cited the many issues with last summer's Olympics feeds: "We also know too well the challenges — the quality, the unpredictable nature, and the costs — associated with live and high bit rate Internet broadcasting."
Conviva's C3 platform allow for instant management of video content across multiple outlets ("similar to an air traffic controller") as well as real-time audience measurement ("trend and behavior insight").