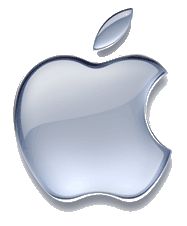 The iTunes Store is open to all for high-definition business, starting with the highly anticipated videos "Quantum of Solace" and "Twilight."
iTunes actually started selling high-def titles more than a year ago, but the proposition was too squirrelly for most of us to worry about — HD movies and TV shows were only available for rental, and then only if you used the Apple TV box to get them to a monitor.
You now can rent or download an HD movie and play it on your Mac or PC. That's high-def* with an asterisk because the resolution is 720p, unlike Blu-rays at the full 1020p.
The latest hit HD movies will sell on iTunes for $19.99 (a bit of a price break over Blu-rays). The HD downloads also come with a standard def version for playing on iPods and iPhones. You'll need the latest iTunes update, 8.1, Apple said in a press release on the high-definition movies.
HD rentals are $4.99. They'll go live within a month after the Blu-rays street, Apple said.
"Customers have made HD content on iTunes a hit, with over 50 percent of TV programming being purchased in HD when available," flacked Eddy Cue, Apple's vice president of Internet Services.
The new Bond movie and the teen vampire romance are now on iTunes as pre-orders, with the actual files downloading next week. Step right up, quantities are unlimited.
The iTunes store has some HD movies up there now, but they're mostly marginal entries such as "Bangkok Dangerous" and "Disaster Movie." Anyone up for paying $20 for "Religuious"?