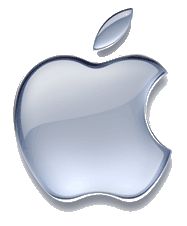 Hulu engineers reportedly are hard at work on an iPhone application that should arrive within a few months.
The influential blog Silicon Alley Insider sourced a "plugged in" industry executive as saying the Hulu app was "badass," up to the standards of that slick online video site.
The move has long been speculated, but confirmation would be a big deal in that goldrush space where the mobile phone and online video worlds collide.
YouTube always has come preloaded with iPhones. TV.com and Joost also have iPhone conduits. The iTunes video offerings are there as well. But the addition of the content-rich Fox-NBC Universal stream brings another dimension to the mobile phone of choice. That's yet another reason for wireless device shoppers to go with the iPhone.
The Hulu app for iPhones and iPod Touch will work with wi-fi and the AT&T 3G network, the Insider said. If the app doesn't work on the slower Edge connection, that'll leave out all the early adopters who haven't upgraded, giving Apple another reason to be happy.
Soon, that iPhone-watching distracted driver barreling down the road toward you will be enjoying "The Office" instead of lesser crap. Fun!