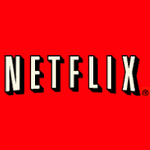 Those TV shoppers who just can't bring themselves to pay good money for Apple's good products will be pleased to know that Netflix's streaming videos are coming to the Windows Media Center.
Only catch is, users have to be running Windows Vista Home Premium or Ultimate. You basic Vista won't cut it … another reason to regret that operating system. Also out in the cold are the XP diehards and downgraders.
Netflix and Microsoft previously partnered on Xbox 360 delivery of "Watch Instantly" streams, available to the game console's Live Gold subscribers.
"We're building on our broader vision to alleviate the need to jump from Web site to Web site to find TV shows, movies, sports and news," Microsoft said in today's freshly cooked canned statement. "With Windows Media Center, (viewers) can now find it in one place."
The Windows Media Center elite must also have a basic or better subscription to Netflix. The streaming catalog of 12,000-some (mostly dated) movies and TV shows comes at no additional cost. Microsoft's Silverlight video platform will do the heavy lifting.
Home Premium runs about $60 more than Basic, while Ultimate adds another $120 or so to the tab. Microsoft, meanwhile, is ready to trash Vista with a highly anticipated OS, Windows 7.
WMC added a sports channel in March with content from CBS and Fox.
Update: Silicon Valley Insider looks at the Netflix deal from the Apple perspective. The post notes that "Netflix support makes the Xbox 360 a more attractive movie machine than Apple's sad Apple TV. … And it makes Windows Media Center more attractive than Apple's "Front Row media center software." The dagger gets slipped in thusly: "Apple admits its home entertainment business is a 'hobby.' But right now, maybe 'joke' is a better word.
Meanwhile, live streaming site Mogulus has redubbed itself Livestream, reflecting its function rather than, uh, some futuristic executive whose bit was left on the cutting room floor in "The Matrix."
Max Haot, Livestream CEO and co-founder, lets slip this bit of promo-talk:
Livestream is doing for live video streaming what YouTube did for on-demand video clips. While we didn't invent live streaming, we're removing the barriers — making live video production and streaming easy and affordable for anybody to use and experience. … Live video streaming is well positioned to become a key force moving us toward richer, more immersive content experiences and communication."