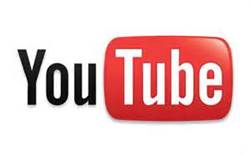 YouTube appears poised to enter the movie rental business, offering streams of current Hollywood movies at the going rate.
The Wall Street Journal web site broke the news that Google's amateur video giant has been in talks with Sony, Warner Bros., MGM and Lionsgate for full-length Hollywood fare.
At least some of the video rentals would be day and date with DVDs and Blu-rays' arrival at Blockbuster and other traditional outlets, several sources said.
YouTube has been pushing the studios for a free, ad-driven model, but Hollywood seeks rental fees such as those on Amazon's Video On Demand service and the iTunes Store. The studios apparently remain resistant to closing the online release window to match DVD availability.
YouTube recently created a "Shows" section for professional video, embraced widescreen ratios and is offering what passes for HD on the Internet. The Google property also made first-step deals for clips and trailers from DIsney/ABC and Time Warner.
YouTube said in a statement: "While we don't comment on rumor and speculation, we hope to expand both on our great relationships with movie studios and on the selection and types of videos we offer our community."
Google's video sites (YouTube, basically) streamed 8.9 million files in July, accounting for 42 percent of all videos viewed online, according to comScore.