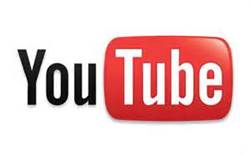 We're days away from 1080p HD displayed at full resolution on YouTube.
The amateur video giant has been supporting 720p "high def" for a while now, and while uploaders could get a 1080p video onto the servers, display rubbed up against that maximum output. No more, apparently.
YouTube's HD mode will now offer 720p and 1080p, depending on the resolution of the source video file. (1080p is what you get from a Blu-ray.)
YouTube is even going back to re-encode 1080p files already uploaded to get them into proper resolution.
"For viewers with big monitors and a fast computer, try switching to 1080p to get the most out of the fullscreen experience," a YouTube engineer suggested on the official YouTube blog. OK here, we go. (Don't waste your time trying this on your iPod, which doesn't do 720.)
A sample video of Pennie the Dog's nose is offered as a 1080p preview. Kind of underwhelming, but get a load of this 1080p high definition test (link outdated) of some square in Maine put up by a consumer. Big and beautiful. To get the full 1080p (apparently), add this to the end of the URL string: &fmt=37
Terrific, but … here are the potential downsides: Eternal upload times (even at the 11-minute limit), constant buffering during viewing due to server slowness, and audio playback that's the pits compared to the video. Everyone banging on the YouTube servers could share in the HD strain.
"How about making it so that videos load fast enough on NORMAL QUALITY first?" one crank commented on YouTube's blog posting announcing the news.
YouTube is making the inevitable move to full 1080p support now, probably figuring enough people have full-HD home video cameras to justify the expense and hassle. The whole area of online video is one big Beta anyway — let's enjoy the bumpy ride.
Now about that crappy audio …