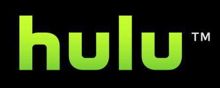 Hulu has paid content in its near future, News Corp. deputy chairman Chase Carey says.
The popular online video site that's prized for its free streams of TV shows "needs to evolve to have a meaningful subscription model as part of its business," Carey told a broadcasting conference Oct. 22.
News Corp. owns Hulu along with NBC Universal and Disney.
He was quoted on Hulu's future by Broadcasting & Cable, which sponsored the conference.
Carey predicted some paid content would show up on Hulu in 2010, but admitted he'd only sat in on one of its board meetings. He said an outright firewall didn't make sense, but charging for specialty video such as TV previews did.
"I think a free model is a very difficult way to capture the value of (News Corp.'s) content," Carey said. "I think what we need to do is deliver that content to consumers in a way where they will appreciate the value."