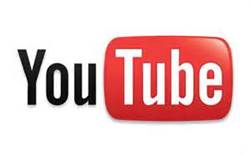 Warner Music videos are headed back to YouTube, but it's going to cost Google.
Executives at the third-biggest music company said they would receive "a vast majority" of any ad revenues generated by videos from Warner artists. That includes Coldplay, Madonna, Green Day and a zillion catalog artists such as the Monkees, Joni Mitchell and the B-52s.
The Warner-Google money dispute over YouTube led to a rude and sudden cutoff of Warner videos last December. (Google owns YouTube.) The online video giant now has all the music majors in line — Warner, Sony, Universal and EMI. Warner pulled its troops out of LastFM as well, back in June. That annoying dispute continues.
WMG chieftain Edgar Bronfman Jr. has criticized online entertainment providers for being "slow to create monetization tools."
Of the new deal with Warner, Chris Maxcy, head of Music partnerships at YouTube, told analysts and reporters: "It sets us up for a sustainable partnership going forward by sharing revenues, where the vast majority of the revenues will be going to Warner Music associated with advertising when consumers watch or listen to the content on YouTube."
Translation: Much was surrendered but much was gained.