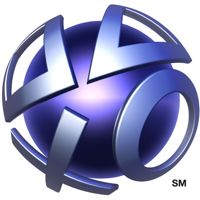 Netflix is streaming its Watch Instantly service away from Xbox 360 and over into the PlayStation 3 camp.
The Netflix deal with Microsoft (Xbox) simply expired.
Not much to get excited about, really. As we've written before, the Watch Instantly is underwhelming, a lot of average to low-grade movies that are generally available any night on free TV.
On the Xbox 360, the two-step process to get the film streaming into your game console was a clunky pain, and once there the images looked borderline crappy.
This part is getting even worse on PS3, for now. In order to get the service, PS3 users have to insert a Netflix-supplied Blu-ray disc into their players, which also have to be connected to the Internet. A software update apparently will fix this later.
Also in line for the service, apparently, are owners of Nintendo's Wii system. Tech blogger Dan Rayburn says he's been leaked photos of the Wii-Netflix service, which could come this year.
Meanwhile, in other lame-tech news, Apple TV has been upgraded to 3.0 software. The changes mostly allow for more features from the iTunes Store such as the LP multimedia packages. No support for outside content, such as the Netflix package.
Macworld called the Apple TV 3.0 update "a pleasant improvement that addresses some lingering interface issues while adding whole new levels of mystery about exactly what (if anything) Apple is going to do with the product."
Update: Apparently the Apple TV 3.0 update wasn't an entirely pleasant experience for end users. Let's hear it directly from Apple:
There is an issue with Apple TV software version 3.0 that can possibly cause your content to disappear after a period of time. All customers running Apple TV software version 3.0 should immediately restart their Apple TV and then upgrade to Apple TV software version 3.0.1.
Yes, that's disappearing content.
After the botched iPhone 3G update … and the iTunes update that resulted in mysteriously AWOL library MP3 … you'd think they would be more careful. Someone should make a TV ad about this.