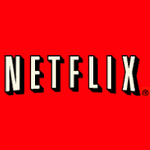 Lucky buyers of the new iPad just got even luckier. A late-breaking addition to the apps lineup makes Netflix streaming video a launch item for the tablet computer.
The app is free, but useless unless you're a Netflix subscriber it's useless. No charge for the movies or TV shows, either, since they're coming out of that crazy quilt that is the Watch Instantly catalog. That means no current films and plenty of watery titles. (Seek and you shall find, though.)
Sorry, iPhone and iPod Touch owners, no app for you — that hookup remains a minor holy grail.
But there's this just in from the Netflix blog: "For those of you asking whether Netflix will be on the iPhone and iPod Touch: We wouldn't invite you to dinner without planning to serve dessert. In other words, we're working on it so stay tuned."
(As of early this morning, there were three comments on the iTunes store page for the app — all asking for an iPhone version.)
The first wave of iPads works only off wi-fi, meaning performance issues won't surface until the 3G models come out in a few weeks. Let's not think about our iPad friends in San Francisco just yet …
"The innovation and consumer appeal of iPad make it a perfect device for instantly watching TV episodes and movies streamed from Netflix," press-released big red chief Reed Hastings.
One beef: The Netflix screen looks just like the Netflix pages on the Web. Ugly.
Hulu and most other video sites won't be in on the big launch because, of course, all iThings don't accommodate Flash, the most popular vehicle for streaming video.
No doubt the Netflix app gets the no-video monkey off team iPad's back.