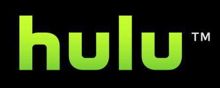 Hulu may shift to a partial subscription model within six months, meaning the all-free party is almost over.
The big-media online video site is working on a plan that would allow viewers to access the five most recent airings of hit TV series, but older episodes would require a subscription fee of something like $5, the Los Angeles Times said in breaking the paid Hulu story.
Not all series would require paid access, the Times said, speculating that 20 primetime shows would be involved.
Hulu is owned by News Corp., Disney and NBC Universal, an arrangement that has long fueled speculation that the online video site's days were numbered, at least as a free entity.
Not a shocker. NewsCorp. bigshot Chase Carey signaled the bad news about Hulu last fall:
"I think a free model is a very difficult way to capture the value of our content," Carey told a conference put on by Broadcasting & Cable. "I think what we need to do is deliver that content to consumers in a way where they will appreciate the value. Hulu concurs with that, it needs to evolve to have a meaningful subscription model as part of its business."
Comcast's takeover of NBC Uni probably figured into the subscription-model thinking, as the cabler seeks to wall off network programming on the Internet, a fear of consumer groups.