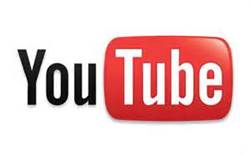 YouTube has gone public with a redesign of its viewing page, a change that puts the focus back on the video being displayed, instead of a lot of ancillary crap.
The re-do includes a dump of the useless 5-star rating system. Instead, it's thumbs-up, thumbs-down.
Not many people like redesigns at first, but this one should be a crowd pleaser from day 1. The overall look and feel are cleaner, clutter cut as more information is collapsed, including the embed and URL strings for cut and paste.
Check out the YouTube resign — you can revert to the old-school version at the top of any page. Unfortunately, users can't toggle back and forth yet, or set preferences.
The YouTube blog has this to say about the redesign:
"YouTube is about creating and watching the world's biggest video collection; therefore, the design should make the video the star. To that end, the new look is more subdued, stripped down and simple than before. … We thought a lot about practicality here, choosing to expose only the most commonly used actions and language for you."
The top right of the page is key here. It has less going on, with the ugly gray screen banished. There are fewer images in the space, meaning it doesn't distract from the video, which is now unquestionably the dominant element on the page. (Sometimes it was hard to tell with so much crap on the right.)
The old top-right box is replaced by a collapsible search-results feature, more focused than the traditional Related Videos section, which remains lower right, but now unlabeled. There may or may not be an ad below between the two. Also, the Related Videos' 1990s-style scroll is gone.
Response videos take a step back, going to a less prominent vertical format with smaller images — again, less distraction.
Facebook and Twitter get space below the video window, in the button bar that includes sharing, rating, saving and flagging options.
Searching while watching a video triggers another improvement. Instead of simply cutting off your current video, a smaller version of the window appears on the resulting page, slid to the far left. The search results are on the right — and you can return to the original watch page by a simple link.
Meanwhile, YouTube has come out with an experimental version of an HTML5-supported player and a Pandora-like music feature called Disco.