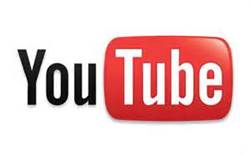 YouTube has managed to stay relatively family friendly, but it's no trouble finding a bad neighborhood or two. And so we have Safety Mode, just rolled out to users.
Most nanny filters turn out lame — blocking things like the name "Dick." (Yep, saw that one ****'d elsewhere today.) YouTube passed the Dick test, so perhaps this censor system has some common sense.
"While no filter is 100% perfect, Safety Mode is another step in our ongoing desire to give you greater control over the content you see on the site," the YouTube blog explained.
Let's give it a test:
As the demo shows, using "naked" as a search term returns nothing but a red text notice (top right) that says results were deleted because of the protective feature. Searching for "violence" returns a filtered result, but presumably catching the rough stuff.
Our own Safety Mode-enabled search for "pussy" returned no results, but there were plenty of PG-13 Pussycat Dolls videos. "Asshole" produced an empty page. Going for the less obvious, "Felch" delivered the nasty without resistance. The video "Thanksgiving Felch" was an R-rated hoot; another video began with an adults-only warning. Better hope the kids keep to the classic four-letter words.
The Safety Mode opt-in is located bottom left of any YouTube page. To get the protection, just hit the link and then select a radio button. OK to go back in forth in a session.
If you'd like to leave Safety Mode on for future users with impressionable minds, log out and it can't be changed on the browser until you log back in.
Comments with nasty language will have the specific words blocked out. Hopefully not Dick.