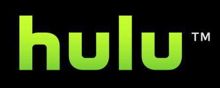 Steve Jobs says Flash has no place in the future of Internet video. Hulu says … Huh?
The big-media video site just confirmed that it's sticking with Flash — and passing on HTML5 — meaning iPad owners won't be getting their must-see TV from Hulu anytime soon.
"We continue to monitor developments on HTML5, but as of now it doesn't yet meet all of our customers' needs," according to Hulu's blog.
HTML5 falls short in ad reporting, security, quality of video, buffering correction and "dozens of other things," Hulu says.
Adobe's Flash requires plug-ins to work on browsers. HTML5 advances the basic code that's behind the curtain of all web sites, allowing for lots of goodies, including direct online video.
With HTML5, viewing becomes just another part of the web-page browsing experience — no plug-ins needed. That means open source, as Apple loves to point out. That also means Adobe won't be raking in the cash for its proprietary Flash.
Hulu, meanwhile, has busted out with a new player scheme that's looking kind of buggy based on user feedback. The home page and the TV and movie pages have been face-lifted with a new focus on personalization.
The changes to the Hulu video player include:
Adaptive bitrate streaming — allows for dynamic shifting of video bitrates and resolution in order to smooth out the viewing experience. You do have the option of a fixed resolution, say 480p, but don't come crying to Hulu if the image is all stuttery.
Ad volume normalization.
Closed captioning display options — Adds yellow text, if you like.
Timeline thumbnails — A preview image pops up, as with some DVDs. Sorry, you'll still have to watch the ads.
A bigger player — The native resolution is now 729×404, an increase of about 25%.
"Chromeless" player — No controls visible as a default. Timeline opens on mouse-over.
Plus some minor design and ergonomic changes that'll bug everyone in the short term.
The old ad thumbs-up-thumbs-down scheme is now "Ad Tailor." The intrusion factor is upped by multiple-question surveys that'll pop up "occasionally." You have the option of watching an ad instead, so pick your poison. "The more efficiently we can match ads up with users, the more everyone benefits," Hulu promises.
Google and Apple are the high-profile fans of HTML5, which remains in the standards process but looms over the web like the mothership in "V" — viewable on Hulu, in Flash.