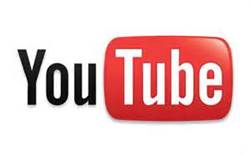 YouTube's domination of the online video space continues to expand, with a record 14.6 billion videos viewed. The user-generated-content giant topped 100 videos per viewer as well, another record.
Overall, 85 percent of the U.S. Internet audience viewed online videos, comScore said in its report for the latest month, May.
The DIY site YouTube, of course, is never challenged in total views (where it's reported as "Google Sites"), despite the fact that its rivals all feature professionally produced content such as TV shows and films.
YouTube outscored closest competitor Hulu 14.6 billion views to 1.2 billion.
Hulu's total is actually less than the number of views YouTube added since the April report. Hulu had 3.5 percent of overall online videos viewed.
In unique visitors, the top three were Yahoo/Google (144 million), Yahoo (46 million) and Vevo (45.5 million).
Vevo continues to surge, jumping a position on the uniques chart and adding about 10 million views since April.
While YouTube landed at 101 videos played per viewer, Hulu had 27. No mystery: Hulu's content extends to hourlong dramas, while YouTube videos are short by design.
Here are the top online video destinations by number of views (rounded numbers):
Google sites (YouTube): 14.billion/43.1 percent share
Hulu: 1.17 billion/3.5
Microsoft sites: 642 million videos viewed/1.9 percent share
Vevo: 430 million/1.3
Viacom Digital 347 million/1.0
Yahoo sites: 336 million/1.0
CBS Interactive: 333 million/1.0
Turner Interactive: 332 million/1.0
Fox Interactive: 328.5 million/1.0