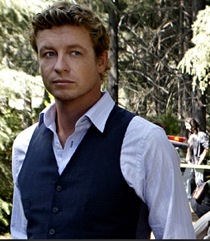 Fans of CBS' new shows "The Mentalist" and "Eleventh Hour" are letting the network have it after full episodes were suddenly removed from cbs.com
"You're losing viewers like me," one "Mentalist" viewer warned the network on the program-specific message boards. Another griped: "Why tune in to CBS shows when the other networks offer full episodes?"
CBS provided no explanation for halting free stream versions of these shows, and doesn't seem to have anyone moderating its fan forums to put out flareups. Sloppy on both counts.
"I don't get why CBS is still showing full episodes for some shows but not others," another fan asked.
Great question. Why any network is withholding full streams of any primetime show remains a mystery these days. There is a clear sense of entitlement out there among online viewers. Clips and "recaps" aren't cutting it.
Networks, understandably, are experimenting with different programming models, but jerking around loyal online viewers without the least bit of communication is inexcusable.
An interesting hypothesis after reading through the complaints about "The Mentalist" and "Eleventh Hour": Looks like a good number of viewers have trashed their VCRs but haven't adopted DVRs, leaving them dependent on network online streaming when they miss an episode.