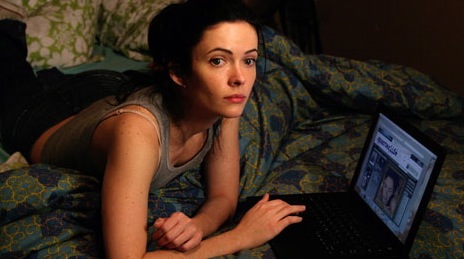 "Quarterlife" is all done at NBC.
The webisode series from the creators of "thirtysomething" drew a measly 3.1 million viewers in its debut on the network Tuesday night. Those are the worst numbers in that primetime slot in decades, since anyone can remember. In trade talk, that's a 1.3 rating/4 share. Yikes.
"It never should have been a network show," co-creator Marshall Herskovitz told students at Harvard the morning after the bomb fell. (The "Quarterlife" segments did fit perfectly into a one-hour slot, however. Hmm)
Give NBC credit for looking to the Web for some experimental programming as the writers strike dragged on. Of course, Herskovitz and partner Ed Zwick know how to make hit shows, so it wasn't like the peacock's suits turned to "The Adventures of the Star Wars Kid" or "The Ysabella Brave Musical Hour." (Both of which could be an improvement on some primetime shows.)
"Quarterlife" apparently will be back on television via Bravo, the cable arts channel owned by NBC Universal.
The web series is up to episode 30something now, with a solid and active fan base. Having 3 million people take a look is a good thing for the show, at least, when you consider episodes draw something like 100,000 people.
The show can be found on the "Quarterlife" web site and on MySpace. (Being professionally hip, the web show's site is still in "beta" after five months.)
NBC chieftain Ben Silverman told the Hollywood Reporter: "The Web site traffic went up a huge amount and we continue to try new things and new models," he said. "It's very inexpensive but we hoped for higher ratings."
As for Herskovitz and Zwick, they're asking online viewers to upload their own shows for a chance to work with the old pros.