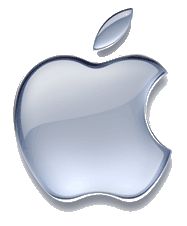 How about a robust home media center for $699? You got it, sort of.
Apple just revamped its Mac mini line, adding HDMI ports for high definition output. That means Hulu, Netflix Watch Instantly, YouTube, the iTunes store and the rest of the gang appearing nightly on your big-screen TV, without hassles or compromises.
Meanwhile, the old school Apple TV device is doing a disappearing act on the company's retail site, amid rumors that a $99 version of the set-top box is in the wings — supposedly "an iPhone without a screen." (Tech Crunch points out that the old Apple TV box is listed as an iPod accessory now …. WTF.)
Steve Jobs addressed the marriage of computers and TVs the other day, giving no hint of the mini plan. He was downbeat on chances for a successful set-top box. "I'm sure smarter people than us will figure this out," he said. Stay tuned for Apple's real home-entertainment strategy, a mystery so far.
The new Mac mini should play nicely with the current home entertainment center. The aluminum "unibody" shell (like the checks in at a sleek 1.4 inch height. No dingo balls, just an optical drive in front, for DVDs, CDs. Sorry, it doesn't play Blu-rays.
In back, in addition to the HDMI plug-in, there's a mini display port and a SD slot for pictures and home videos. Audio output comes via a minijack, nothing more serious, although audio also flows via the HDMI set-up. The power brick is gone, too, replaced by your standard household plug. (Also Firewire and USB ports, of course.)
The HDMI supports up to 1920×1200 resolution, way more than modern man requires. Apple says there's "a handy control that lets you easily adjust the output … to fill even the biggest HDTV screen." The graphic capabilities also benefit from an upgrade targeted at gamers.
The new Mac minis come with 2.4 or 2.66 Intel Core 2 Duo chips, depending on what you spend. Up to 8GB of system memory, with additional cards easily inserted via a round detachable panel on the bottom of the box.
Update: Macworld has a crisp write-up on the pros and cons of using the Mac mini as a media server.