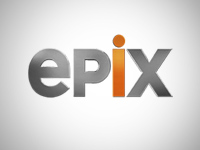 Many of us are in a love-like relationship with Netflix's Watch Instantly streaming video feature.
The bugs seem mostly ironed out, and you do get a glimpse of home video's future via its user-friendly menus and features. We're seeing more high definition movies via the stream, which look pretty good on a big-screen.
The biggest problem, which Netflix has been scrambling to address, is its limited catalog. The hits are in short supply and everything feels, well, used.
Looks like a partial fix is on its way. Netflix just confirmed an online streaming deal with the three Hollywood studios that own the little-known pay TV channel Epix.
That brings Netflix subscribers Epix movies from Paramount, MGM and Lionsgate to Netflix, beginning Sept. 1.
You won't be able to "watch instantly" — there's a 90-day window after the films' debut on premium TV and on-demand subscription services — but the move clearly means a quantum leap in Netflix's online offerings. (Watch Instantly is three steps down the distribution channel.)
It's not clear how many recent boxoffice hits will be flowing through the channel. Epix movies of the moment include "Iron Man," the latest "Star Trek," "The Cove," "G.I. Joe" and "Crank" — almost all more than a year old.
Catalog titles include the "Godfather" trilogy, "Blood Simple," "Star Trek" movies, "Dances With Wolves" and "Last Tango in Paris." That the cream of the archives, however: Anyone for "976-Horror 2"?
Epix immediately becomes profitable with the deal, studio executives pointed out. Good thing, since its current distribution is approximately squat.
Netflix's stock picked up even more speed with the news, posting a 7 percent gain on announcement day.
The deal runs for five years and is worth as much as $1 billion, the Los Angeles Times and Reuters said.
Netflix outputs its streaming content to computers, game consoles such as the Xbox 360 and to various consumer electronics devices such as Blu-ray players.
"Adding Epix to our growing library of streaming content, as the exclusive Internet-only distributor of this great content, marks the continued emergence of (Watch Instantly)," said Ted Sarandos, chief content officer for Netflix.
The DVD rental giant recently pacted with Warners for rights to show "Nip/Tuck," "Veronica Mars" and various catalog TV shows.
Its month-old deal for guy-oriented Relativity Media films ("Robin Hood," "Get Him to the Greek") allows for streaming during the "pay TV window." Netflix said this would mark "the first time that studio quality theatrical feature films will be streamed via subscription by Netflix instead of being broadcast by the traditional pay providers."