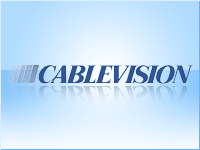 While Comcast is busy herding online video behind its TV Everywhere walls, rival Cablevision plans to help viewers watch streaming video in the wild — via the new PC to TV Media Relay hookup.
Cablevision says the service allows customers to transfer anything (their italics) that displays on their PC monitors to that widescreen TV. "We are putting an end to the need for families to huddle around their laptops or PCs to watch content together," Cablevision COO Tom Rutledge press-released.
"Everywhery" presumably includes iTunes video and Hulu's trove of network TV fare, an improvement over current PC-TV link of choice Boxee.
A "simple" software download to the PC activates the link, with no hardware in sight. Handheld personal electronic devices that are running through the home network also can make their debut on the big screen, Cablevision says. Internet radio and applications for email and spreadsheets apparently will work as well.
The signal slings through the Cablevision network system and onto a dedicated (unused) TV channel, similar to how home video players work.
Anyone with a computer and a burning desire to watch "Smosh" and "Happy Tree Friends" on the idiot box already has figured out how to do this — but there's something to be said for a solution that loses the boxes and wires.
Cablevision said its beta test of PC to TV Media Relay will get under way in June. Mac users should stand by for the usual techno-lag, as it's PC only for now.