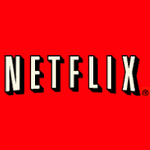 Netflix's familiar red logo soon will be showing up on remote controls.
The streaming media pioneer said the direct route to its Watch Instantly service will be offered this spring on Blu-ray players made by companies such as Panasonic, Samsung, Sharp, Sony and Toshiba.
Sharp, Sony, and Toshiba also will place the Netflix one-click button on remote controls for some Internet-connected TVs, Netflix said Jan. 4 as the Consumer Electronics Show got under way in Las Vegas.
The agreement gives Netflix a physical presence on gear made by most of the major TV and video player manufacturers.
"No more turning on the TV, going to a home screen and searching for the Netflix icon," exec Neil Hunt said in a statement. "With the Netflix one-click remote, it's simply a matter of pushing the Netflix button to (watch streaming content)."
Other partners for the remote are Best Buy's in-house Dynex brand, Haier and Memorex.
Would-be viewers must be Netflix DVD subscribers (in the U.S.), although the Watch Instantly streaming content is available to them at no extra cost.
Netflix continues to beef up its streaming movie library, but many of the offerings come from the fringe — for example, a string of Cantonese gangster movies.
Netflix has more than 16 million subscribers in the U.S. and Canada.
A recent survey by international bankers Credit Suisse found that 30 percent of young adults who subscribe to Netflix (ages 25-34) have dumped cable and broadcast TV.