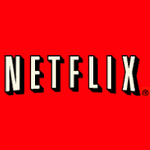 Cable companies that think they're on top of the threat from online video should think again.
A survey by international bankers Credit Suisse found that 30 percent of young adults who subscribe to Netflix (ages 25-34) have dumped cable and broadcast TV. The news was worse for cablers in the pay TV arena, where 37 percent jettisoned their service.
Credit Suisse analysts then downgraded the entertainment sector to "underweight," citing the revolution in online video delivery via broadband.
"Netflix's low-cost subscription streaming service is our biggest worry (about cable) and could become 'good enough' for consumers with moderate income and TV usage to use as a substitute for pay TV," Credit Suisse's Spencer Wang wrote in a report on the entertainment industry.
Cablers have been fighting back with initiatives such as the TV Everywhere online service, free to subscribers only.
The online video industry might want to keep that champagne on ice, however. Credit Suisse found that overall, only 17 percent of Netflix subs have substituted the rental giant's Watch Instantly service for cable TV. (And the survey was of 250 Netflix subscribers, an adequate but relatively small sample.)
"In the near term, we submit that Big Media has a small window of opportunity to control its own destiny," the analysts said.
And Credit Suisse's track record on Netflix leaves a good bit to be desired.
In the year that Netflix shares soared 150 percent, the bank had an "underperform" advisory on the stock — just now updated to neutral. The analysts' target of $90 for Netflix stock had become a joke, with the price now at roughly $142. The new target for Netflix at Credit Suisse is $140 — meaning these guys still think there's no growth ahead.