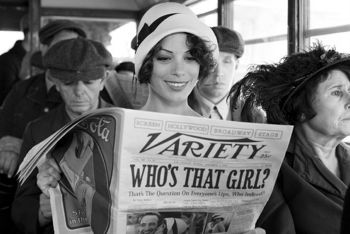 Arthouse distributor the Weinstein Company and Netflix have signed a streaming media deal that includes Oscar favorite "The Artist."
The packaged deal has at least some elements of exclusivity: The companies said Weinstein would make "foreign language, documentary and certain other movies … exclusively available for Netflix members."
Bob and Harvey Weinstein founded Miramax and sold it to Disney. They continue to seek out indie and foreign fare with this company, now 7 years old.
"With this deal, a company that loves movies, Netflix, joins forces with a company that is built on that same love," said co-chairman Harvey Weinstein. The movies will begin streaming next year.
"The Artist" has 10 Oscar nominations, including one for supporting actress Berenice Bejo, pictured.
Netflix's arthouse catalog took a big hit when it lost rights to the Criterion Collection, although a few of those titles remained on the streaming service as of last week.
Netflix later made a widely publicized deal with Miramax, although competitor Hulu followed and actually beat Netflix to market with the product.
Other films in the streaming media deal include the Oscar-nominated docu "Undefeated," the jittery Shakespeare update "Coriolanus," the World War II drama "Sarah's Key," Madonna's "W.E." and France's bittersweet boxoffice smash "The Intouchables."