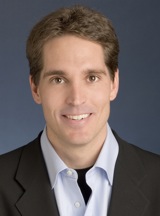 Hulu Plus has topped the 1.5 million subscriber mark, with the number of daily signups doubling in the past year, the online video service's CEO says.
To keep the momentum going, Hulu will spend about $500 million on content in 2012, CEO Jason Kilar said.
Content exclusive to the premium subscription end of Hulu "grew more than 105 percent" in 2011, Kilar said. Hulu saw its content holdings grow 40 percent over the previous year.
"Our dual revenue stream Hulu Plus business model enables us to compensate content owners much more than anyone else in the online subscription market on a per subscriber basis," Kilar wrote on the company blog, referring no doubt to larger rival Netflix.
Hulu put its financial growth at 60 percent for the past year, with $420 million in revenues. Kilar previously said that subscription services would account for more than half of Hulu's overall business in 2012.
The online video service does not report earnings independently, since it is owned by three media companies and an investor group. Rival Netflix reports its fourth-quarter earnings Jan. 25.