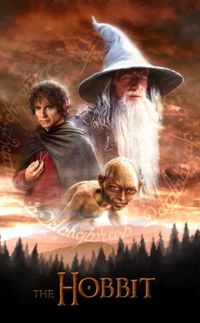 Netflix seems to be making good on its promise to launch in the United Kingdom early 2012. The streaming media giant says it cut a deal for MGM films to appear on the UK/Irish streaming video service.
The package was said to cover "most first-run feature films," including the Peter Jackson prequels to the "Lord of the Rings" trilogy. Many would be exclusive to Netflix in the pay TV window.
Catalog titles are part of the MGM deal as well, such as "Fargo" and "The Usual Suspects."
Netflix confirmed Oct. 24 that it was going ahead with the UK launch in the early part of the year. The company previously said it was reviewing international expansion plans in the wake of its stock meltdown.
The company also announced its services would soon flow through the Barnes & Noble tablet device, the Nook.