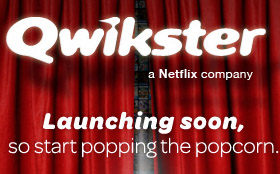 Hopes that Netflix leaders were crazy like a fox have been dashed. Now it looks like they're a bit crazy.
"It is clear that for many of our members (that) two websites would make things more difficult, so we are going to keep Netflix as one place to go for streaming and DVDs," CEO Reed Hastings said in an email to subscribers.
"In other words, no Qwikster." Say farewell to a short-lived brand name, destined for the same graveyard that holds the remains of New Coke.
Netflix stock initially rallied on news of the Qwikster death, but then plummeted yet again, with investors losing another 5 percent. The stock is now worth a mere $111 after topping $300 just months ago.
"There is a difference between moving quickly — which Netflix has done very well for years — and moving too fast, which is what we did in this case," Hastings said in a statement about the Qwikster flip-flop.
The terse email to customers (and blog post) also promised: "We are now done with price changes." In mid-July, the company raised prices for its best customers by as much as 60 percent, leading to its decline and possible fall. Reed reiterated that that price hike was necessary.
"Who the heck is steering this ship?" one market pundit asked Monday, citing the "careless" treatment of Netflix customers.
The way out seems to be significant upgrades in streaming media offerings. Reed pointed to the recent addition of hundreds of major studio films and 3,500 new episodes of big network TV shows.
Among the TV additions are season 1 of "The Walking Dead," just beginning its second season on AMC, and HBO's "Lie to Me."
And the terrific U.K. horror dramadie "Being Human" is headed for Netflix as well. That deal also includes streaming rights to the U.S. remake on SyFy (for what it's worth).
Reaction on the Netflix blog ranged from "fire Reed Hastings" to "thanks for listening."