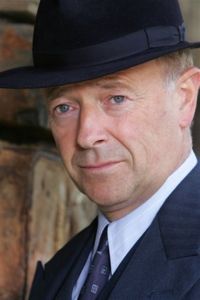 British TV importer Acorn Media Group has volunteered for the streaming video revolution, offering U.K. titles such as "Foyle's War," "Upstairs Downstairs" and "Agatha Christie's Poirot."
The new U.S. "Acorn TV" runs on an premium (paid) model at $25 a year. Acorn is running a free trial of the paid streaming platform through Aug. 31. Non-premium site visitors can watch one episode of each of the series offered at any time.
The video streams appear on acornonline.com/TV and can be viewed there on various mobile devices such as iPhones, iPads, Apple TV and Google TV. The content is viewable on "any portable device with a browser that runs Flash 10 or higher," the distributor said July 18.
There was no mention of a streaming video output deal with Netflix or Hulu Plus, although Acorn promised that "additional devices and applications will follow over the next 12 months."
Acorn holds exclusive North American video distribution rights to many U.K. shows — both famed and obscure on these shores — which it has released to DVD in recent years. Highlights already out on DVD include "Life on Mars," "Prime Suspect," "Cracker" and "Two Fat Ladies." Some series are available as downloads. (Acorn TV premium subscribers also get free shipping on DVDs.)
Current offerings on Acorn TV also include "The Far Pavilions," "The Forsyte Saga" and "Brideshead Revisited." (View the July and August programming guides.)
A trial run on the Acorn TV premium service revealed via a serviceable player with a "dim lights" feature and the full-screen expansion. Several of the sampled episodes seemed overly dark and suffered from aspect ratio issues.
For the (excellent) first season of "Foyle's War" one of the four TV films was offered as a freebie. (Elsewhere on the Acorn site, a download of this episode went for $13.) The images were window-framed but appeared slightly squeezed. (Shot at 1.78:1)
The original "Upstairs Downstairs" fared better, presented in full frame. (Shot at 1.33:1) One of the 13 episodes was a freebie; the rest readily accessible for premium subscribers.
The streaming video scheme goes like this:
Programming for Acorn TV is refreshed weekly, with each season available for six weeks. There are six seasons and more than 40 hours of programming offered at any given time. Each week one season will be added and the oldest season will be removed. … The first episode of each season featured online for free.
Acorn chief Miguel Penella said: "With Acorn TV, we can offer these programs on an anytime — and, ultimately — anywhere basis. We look forward to streaming our incredible program library to U.S. audiences."